NOTE

:

Click on paintings to view galleries, and Click on

BACK BUTTON

TO RETURN TO MAIN PAGE . . .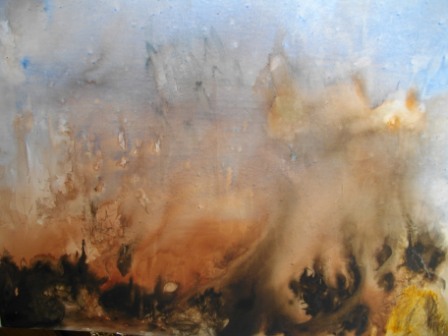 RECENT WORKS
'Combustion' (SOLD) Locke Street Art Market 2012
16 x 16 on Terraskin ©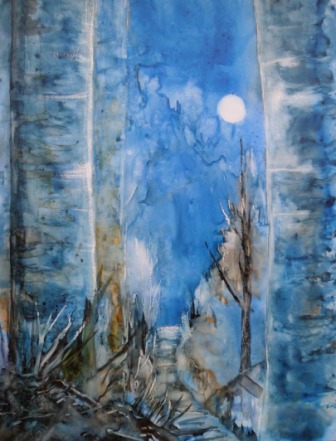 Moonlight Sonata - Watercolour on Stone Paper (SOLD)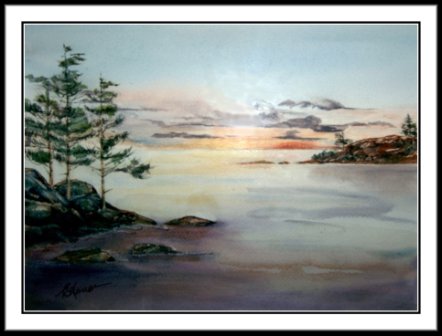 Manitouwabing Sunset N/A


16x 18 on Arches 140 lb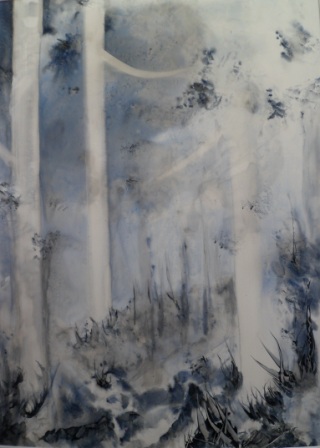 Ghosts 21 x 28 - Watercolour on stone Paper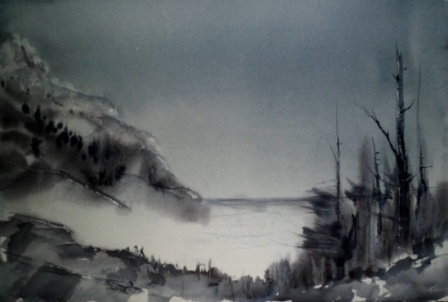 The Grotto, Georgian Bay - Watercolour,
21 x 28 on Arches 140 lb. paper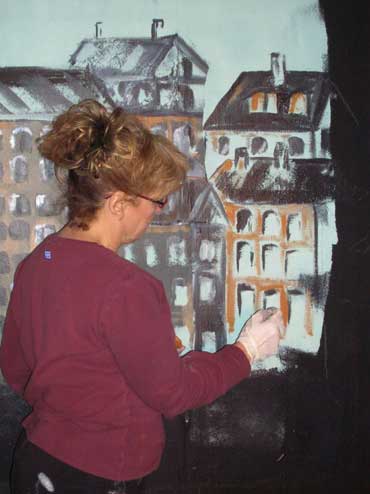 BIOGRAPHY
Watercolour Artist, Actor and Theatre Director.
Scenic Artist (shown above)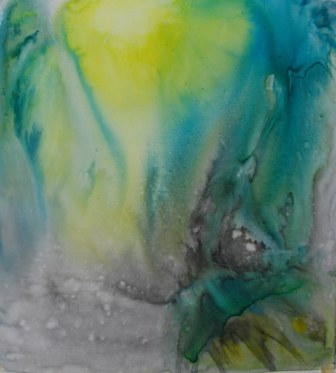 'Birth of a Mermaid' (SOLD) - Locke Street Art Market 2012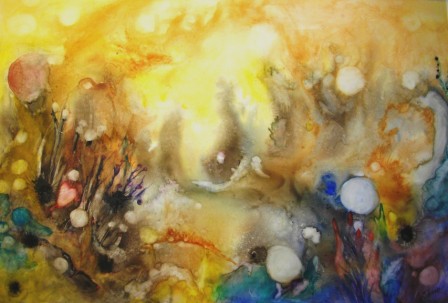 '
Svadhisthana Orbs' SOLD !
32 x 24 framed under glass
FCAG Show & Sale award winning painting 2012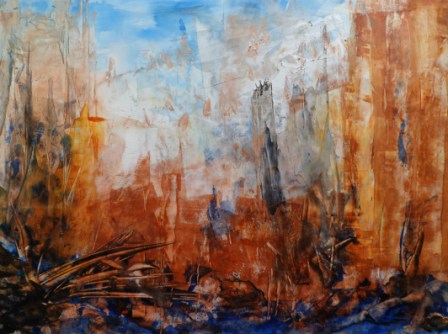 'Birnam Wood" Watercolour $450 - SOLD 21 x 25 framed



Payne's Coastline, Watercolour, on stone paper
PAST EXHIBITIONS AND EVENTS
Lister Arts - 28 James Street North - July 2013 -March 1/14
Frog Pond Winery - Niagara on the Lake 2013
Oakville Art in the Park 2013
Stoney Creek Artist Tour 2013
Grimsby Art Festival September 2013
Hamilton Conservatory for the Arts - March 18 to April 27

Art Gallery of Hamilton (WAAH Exhibition) - 2013

The Green Smoothie - James Street North, currently

Arts4U - Ottawa Street 2013

Locke Street Art Market - Hamilton - Saturdays to Dec. 15, 2012
Solo Exhibition - Fair Grounds Coffee - Toronto, Lakeshore Avenue West, October and November 2012 - www.fairgroundscoffee.ca for location.
Solo Exhibition - In Studio Be - Palgrave, Ontario Sept 2012
Locke Street Festival, Hamilton - September, 2012
Etobicoke Civic Centre Art Gallery - FCAG Show and Sale, March 2012
Solo Exhibition - Complete Balance Health, Jan 2012
Solo Exhibition - WinterFest - February 18th, 2012, Bloor Street, Kingsway Village.
Toronto City Hall - Until May 2012.
Toronto Public Library - February 2, 2012 - until May 2012
Deck the Halls - Franklin Carmichael Nov 2011
Lakeshore Arts Nov 2011
Vaughan of a Kind Show - Nov 2011
Taste of the Kingsway - September 10 & 11, 2011

Port Credit Art Show July 15 - 17, 2011

BuskerFest Toronto 2010
Junction Arts Festival 2010
Solo Exhibition -Birds and Beans Gallery Exhibit - June 2010
Commissioned Work - St. Joseph Hospital Nov 2009
Solo Exhibition - Big Guys Coffee Boutique 2009

Junction Arts Festival and Juried Exhibition 2009, 2010, 2011
Franklin Carmichael Juried Shows 2007 to 2010

Members Shows , 2007 to 2012

Lakeshore Arts Members Show and Sale - 2010
Artist Statement:
With nearly 100 paintings sold since 2006, Canadian visual artist Eva Ivanov continues to apply her life-long fascination with water and light to create watercolour paintings celebrating relationships of space, colour and movement in the natural world. Recent renderings explore the use of watercolour paints on specialty papers, initiating with an organic approach as pigment and water start a gentle dance, journeying into expressionism, subtle imagery, and occasionally more refined landscapes. Eva is the recipient of several awards in juried exhibitions in the GTHA, with memberships in Central Ontario Artists Association, Franklin Carmichael Group, Associate CSPWC, CARFAC, Women's Art Association of Hamilton, Hamilton Arts Council, and Hamilton Artists Inc. A 2012 lifestyle change allowed a relocation from Toronto to Hamilton with husband Wayne Raymond Gooderham, to establish her own professional studio and gallery: Gooderham Fine Art Gallery and Studio, situated near Hamilton's art district and a short walk to sailing on Lake Ontario. With a background passion also as an award-winning theatrical director, she embraces those skills to instil a disciplined sense of composition, colour, and visuals evoking emotion from collectors and audiences of her work. She has several rotating exhibits at various venues in Hamilton, and throughout the Province. Predominately self-taught, with influences and workshops with esteemed Canadian watercolourists Ken MacFarlane, CSPWC, Barry Coombs, David McEown, CSPWC, Donnah Cameron II, June Thomson and Marianne Broome.
Facebook: www.facebook.com/eva.ivanov.31.
Twitter: EvaArtist.